For Stephanie Johnson, being a breast cancer survivor is synonymous with one role: teacher. The now 45-year-old was diagnosed with triple-negative, Stage III Grade III breast cancer seven years ago. Since then, she's lived each day with a newfound perspective. Because she was impacted by a disease that affects so many, advocating for others has become a personal mission and inherent responsibility. Stephanie has been down that road, her life has changed, and she wants to share her story.
Prior to receiving the devastating news, Stephanie was a Corporate Communications professional. While she found success, her desire to pursue a career in beauty was relentless.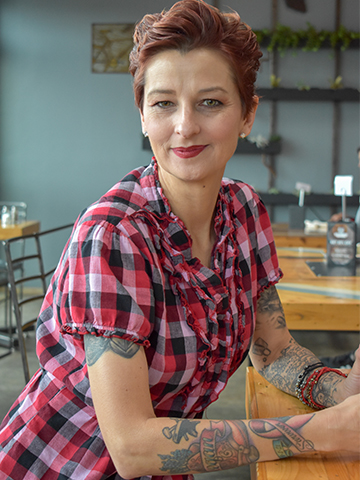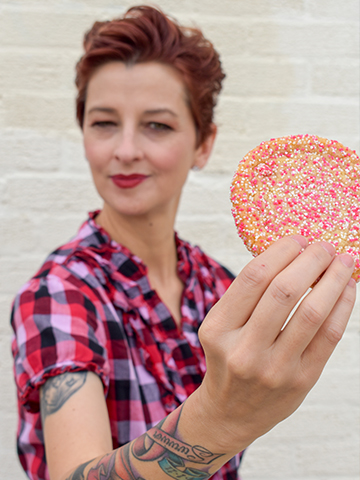 It was a call from her doctor in September 2011 that altered her life path and led to the prioritization of her interests. Stephanie's passion for the beauty industry soon became her motivator. The urge to chase down a lifelong dream proved to be powerful. Six weeks after her last surgery, Stephanie was not only enrolled in beauty school, she was getting ready for her first day.
Now, as a hair stylist, Stephanie's work station represents a lot more than a fresh cut. Her chair has evolved into a symbol of hope and empowerment, a place of guidance and support. With four months of treatment and three surgeries behind her, Stephanie is a member of a club she never intended to join. Inheriting the label "survivor" has stimulated this notion of offering insight, comfort and relief as a woman once did for her.
Stephanie was in between the mammogram and biopsy phases when she approached a stranger dressed in pink. Stephanie felt off but hadn't yet received any indication from doctor's confirming her sickness. Not knowing what was ahead, she pulled the woman in pink aside and revealed that she was to return to have a biopsy done. Without hesitation, the stranger began detailing her journey and offering advice. In Stephanie's words, "it was a wonderful woman to woman moment," and "[now] it's my place to do what she did to me."
The mantra "each one, teach one" is a statement that Stephanie holds near and dear to her heart. Stephanie is a warrior, and she's an ally. She appreciates where she's been, and she's grateful for how far she's come. Rather than harping on the past, Stephanie focuses on living in the present and influencing the future. Regardless of the situation, "I'm at Ulta five days a week…I'm here for you" says Stephanie.