Team Member Positions
Our fun and flexible jobs,
fit your busy life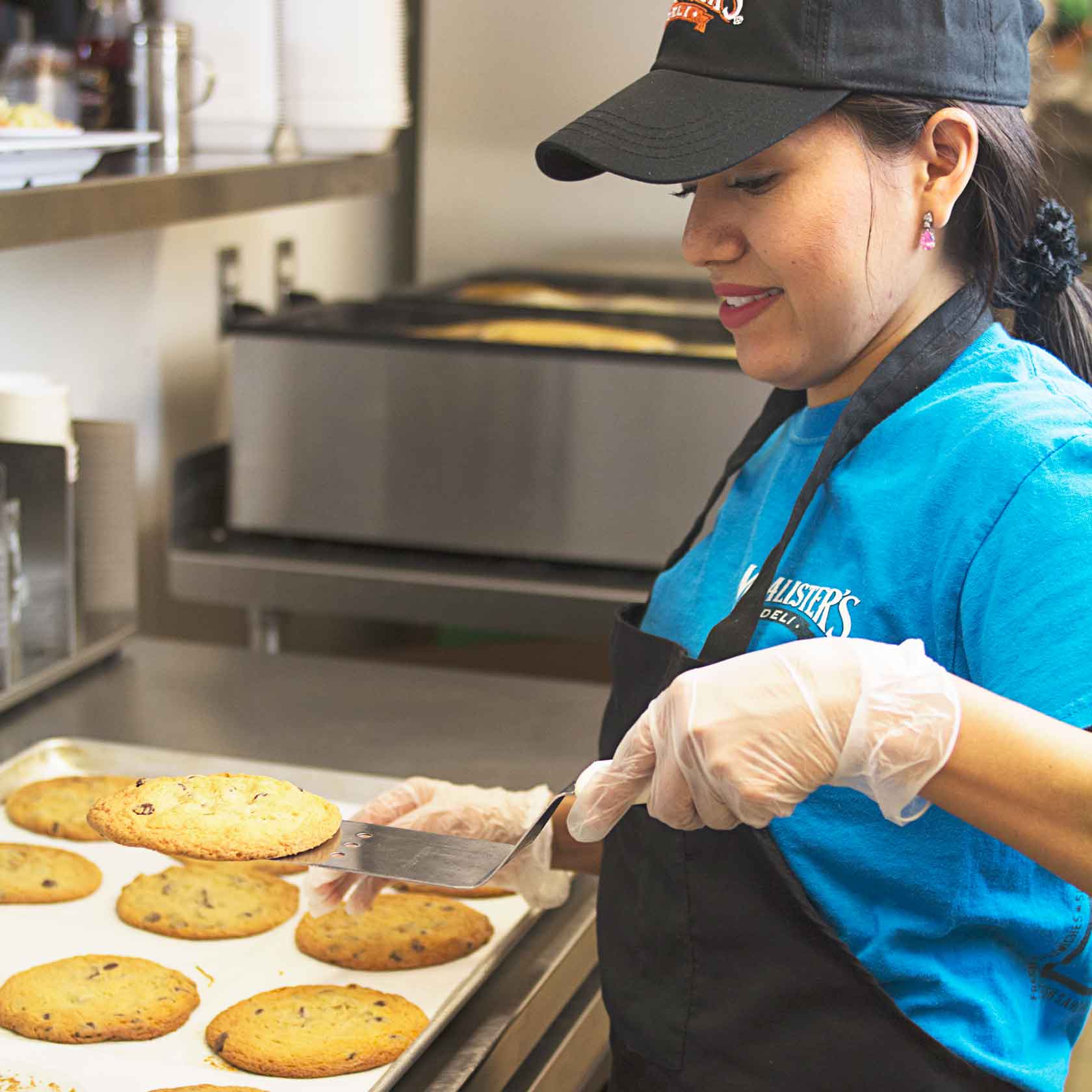 OUR HISTORY
We have 30 years of history providing fantastic career opportunities for our people while operating restaurants our customers love.
We're America's largest and fastest growing McAlister's Deli franchisee. What's that mean for you? We provide a huge runway to launch a career in the hospitality industry. Maybe the part time job you're looking for today will become the career you never imagined! We're proud of the fact that many of our company executives and leaders started in entry level positions serving guests in our restaurants as hourly team members. Want to be next? Ditch the outdated uniforms, greasy kitchens and rigid schedules some restaurants offer and picture your smiling face on our team.
View Positions
OUR CAREER PATH
Expand your knowledge of the restaurant business by working your way up through operations.  Gather real life experience that will propel your career.
View Our Career Path
OUR PERKS
Work for us and receive exclusive discounts on sporting events, movie tickets, concerts, theater, hotels, rental cars, and theme park tickets nationwide!