OUR COMPANY
We're hungry,
and we aren't just talking about sandwiches.
Our Story
Since 1982, we have developed & operated over
125 restaurants

throughout the mid-west.
Our History
The Saxton Group. Founded in 1982 with just two Mazzio's Pizza restaurants, The Saxton Group put its people at its center and was able to grow those two Mazzio's locations into 50. In 2004, the Mazzio's Pizza stores were sold, allowing The Saxton Group to fully focus on one objective: bringing the beloved McAlister's Deli brand to Texas.
Once The Saxton Group opened its first store in Longview, Texas the path of introducing the McAlister's brand to Texans didn't just grow, it took off. Today, The Saxton Group operates 75+ McAlister's Deli locations across Texas, Oklahoma, Missouri, Kansas, Iowa and Nebraska. Over 25 of those locations are in the DFW metroplex.
Today & Tomorrow
In 2018, the company plans to open eight new restaurants. In the next two years, The Saxton Group will lead the McAlister's Deli brand into a new territory and will introduce the brand to Nebraskans and Iowans for the first time.
The Saxton Group brings a hospitable and people-focused approach to each of its McAlister's Deli locations; this outlook has propelled the company to one of the largest and most experienced multi-unit restaurant franchisees in the country.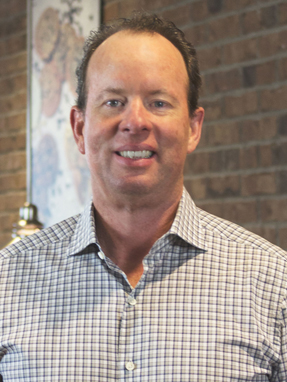 Kelly Saxton
Executive Chairman
Owner
Kelly Saxton has been in the business for over 30 years. He started by acquiring a Mazzio's Pizza in 1982, and since has opened over 100 restaurants. Kelly provides leadership on the company's future initiatives, and is the key architect of the franchise agreements. Kelly serves as the Chairman of the Board of Directors and has served on the board of McAlister's Corporation.
Adam Saxton was exposed to the restaurant industry when he was just a teenager, and has been involved ever since. Adam oversees growth and development strategy, real estate, corporate business operations, mergers and acquisitions, brand marketing, public relations, top-line sales growth initiatives and special projects.
Matt Saxton learned his ins and outs of the business by holding various positions in the family business during his teenage years. He oversees restaurant operations at the corporate level and works to manage overall company financial performance. Matt also oversees Capital expenditures, Human Resources, Training, Information Technology, and new unit constructions and remodels.
Michael Bambach
Vice President
Information Technology
Michael was only 17 when he joined the McAlisters Deli staff as a sandwich maker in June of 2000. He quickly became a manager, and then served as the Opening Team Leader and helped open 26 new locations. In 2003, he began to support the technology needs of the restaurants and corporate staff. His aptitude for learning and interest in technology eventually led to his current role on our team.
Max Jodry
Vice President
Finance
Max's main responsibilities entail overseeing the financial review process for The Saxton Group's portfolio of franchise restaurants. Additionally, Max is responsible for external and internal financial reporting to TSG's banking, private equity partners, Executive Management and Regional Directors. Max is responsible for financial forecasting, trend analysis, and cash management.
Stephen Lee
Vice President
Operations
Stephen has worked in the restaurant industry since the age of 16 as an hourly team member. Since joining the team he has worked in nearly every position and at every level of leadership within operations. Throughout his career Stephen has been highly recognized for his performance with numerous awards including General Manager of the Year, Regional Director of the Year and The Saxton Group Leadership Award.
Matt Heston, SPHR, SHRM-SCP
Vice President
People
Matt was 19 when he joined the McAlister's Deli staff as a team member in Stillwater, Oklahoma. In 2004, he moved into a management role. In 2012, he was promoted to Director of People overseeing and managing Human Resources for The Saxton Group. In December 2017, Matt became certified as both a Senior Professional in Human Resources (SPHR) and SHRM Senior Certified Professional (SHRM-SCP). Both credentials are nationally recognized and are awarded to those who have the mastered the strategic and policy-making aspects of Human Resources management.
Let's Talk
For media inquiries, or just to say hello.